At the Last Supper, Jesus offers His Body and Blood for our salvation. As Catholics we have always taken Jesus seriously and literally when he pronounced that the bread was His Body, and the wine was His Blood.
Another time Jesus told his followers bluntly, "Unless you eat the flesh of the Son of man, and drink his blood, you have no life in you … My flesh is food indeed, and my blood is drink indeed." (John 6: 53, 55). Many followers begin to abandon him because this is a "hard saying." (v 60). But Jesus doesn't soften his teaching, in fact he repeats the claim.
Jesus then turns to his closest followers, the Apostles and asks if they will also abandon him. He is willing to let all his followers go, rather than change this teaching.
In the first centuries of the Church, the Christians were so adamant of this teaching of Jesus that other groups would call them cannibals.
"This is the wonderful truth, my dear friends: the Word, which became flesh two thousand years ago, is present today in the Eucharist."
St John Paul 2
"Just as by melting two candles together, you get one piece of wax, so, I think, one who receives the flesh and blood of Jesus is fused together with Him, and the soul finds that he is in Christ and Christ is in him."
Throughout the centuries the Catholic Church has taught without fail that Jesus really is present in the Eucharist we receive in Mass. The Saints speak of it and miracles attest to it. The Eucharist really is the greatest gift we could possibly receive as Catholics.
What does receiving the Eucharist do? It unites us to Jesus and brings healing to our soul. If we discovered a cancer cure we would want every sick person to receive that cure. Jesus suffered, died and rose again in order to save those who believe in him. Now we must take the cure. The Eucharist is that cure. It is healing for our soul. Under the appearance of feeding our body, our soul is fed. St Augustine captures the beauty of this teaching best when he said that normally when we eat food, the food becomes us, but when we consume the Eucharist, we become Jesus.
"When you look at the Crucifix, you understand how much Jesus loved you then. When you look at the Sacred Host you understand how much Jesus loves you now." St Peter Eymard
"There is only one thing God does not know. He does not how he could give us a gift greater than himself –and he has given us the gift of himself as bread in the Holy Eucharist."
Every time we receive Jesus in the Eucharist it is an incredible moment. It is an encounter with Jesus Christ. We receive Jesus. As such, we have to prepare for this special moment.
Children are prepared through our First Holy Communion Programme. The role of a parent in passing on the Faith is of such importance that it is almost impossible to provide an adequate substitute. In our programme we support parents to prepare their children.
We help and encourage parents to create a home where a relationship with God can flourish. Parents receive the privilege and call to evangelise their children; to create opportunities of encounter with the God who loves them. This is a wonderful life long calling.
For registration details for our First Holy Communion Programme follow the link below.
"Just as The Living Father sent Me and I have life because of The Father, so also the one who feeds on me will have life because of me."
Preparation for receiving Jesus in the Eucharist is carried out through a journey of faith called RCIA. For more information on this process click here.
If you want to explore the Catholic faith a little more then check out our Get involved page.
Or you can simply get in touch by sending us a message below.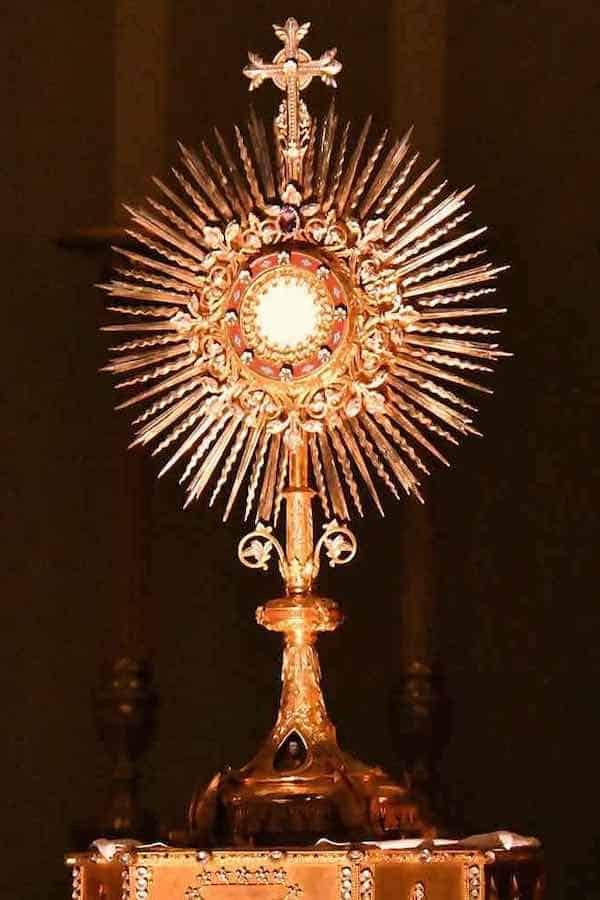 click an image to enlarge
I'm interested in helping with First Holy Communion Preparation