We are a thriving Catholic Parish served by the Benedictine Monks of Ealing Abbey.
On this page you'll find a welcome from our Parish Priest, information on how to register as a parishioner and parishioner accounts of what it is like to be a part of the Parish.
REGISTERING AS A PARISHIONER​
Reach out to us by email to tell us a bit about yourself and your journey to our Parish by email. You can drop an email to the Parish by emailing – formation@ealingabbey.org.uk
Please note that some Sacraments such as Baptism and Marriage can not be scheduled until after you have registered as a parishioner at St Benedict's. 
We look forward to meeting you and joining you in your faith journey. 
WHAT | Welcome Meeting & Parish Registration
WHERE | Parish Centre
TIME | 11AM – Allow Approx. 1 hour
None taking place at the moment but please do get in touch with us
We want to get to know you so we can serve you best and help you to grow in faith. Drop us an email.
Fr Ambrose McCambridge OSB
Parish Priest
A MESSAGE FROM OUR PARISH PRIEST​
Welcome to St. Benedict's, The Parish of Ealing Abbey.
"Listen" is the first word St Benedict writes as he begins his Rule for monks and nuns. This Rule is a way of life that has been the backdrop and guide in our Parish at Ealing for over a hundred years. This way of St Benedict informs how we set out on our journey of discovering who and where God is in our lives and the Will of God for us. Listening for God and to God is something we need to keep practicing and learning how to get it right. It is a life time's adventure and challenge. We can never stop listening to discover how the Lord is asking us to bring his love, his Good News into our world.
If we listen properly, God will reveal to us his plans and show us how to find our way and make sense of this confusing world we live in.
We are a community, a parish on a journey, sharing each others cares, worries, pains and suffering. Sometimes we stumble, sometimes we get it wrong and our listening gets distracted and looses its way. But it is our faith in the love of God and our belief that Jesus is always present with us, ready to put us back on track, pick us up when we fall and to bring healing to our souls and bodies and restore our broken lives through the power of the Holy Spirit.
As a Christian community we constantly strive to renew, reform and rebuild our Christian lives to make them closer to Jesus who transforms us, gives meaning to our lives and makes us whole.
Jesus fills us with hope and joy, as we slowly but surely learn, to trust and grow in his unconditional love for us and for all those around us.
Come join us on this journey. We need your presence, your gifts and ideas to help us truly discern. And like Elijah hear God's still small voice in that gentle breeze.
There's a space for you here at the Abbey. Come and find it. Come and find God here. Come and get to know Jesus here. Let's share this journey of the Kingdom together!
Father Ambrose McCambridge OSB
We are a vibrant Roman Catholic Parish in West London, Ealing. The Parish is cared for and served by the Benedictine Monastery of Ealing Abbey. Our Community is large and is truly international with people from all over the world.
It is our mission to offer fitting praise to God in Christ and to spread his Good News. We hope that everyone who comes to share in our parish life and worship feels welcome, valued and needed. We are very blessed to be able to use the beautiful Abbey Church as our parish church.
The monastery is alongside the Abbey Church and parishioners can join the community as they offer the Conventual Masses and the Divine office. Our Benedictine identity is very important to us as a parish and it nourishes our Christian journey.
St Benedict's is in the Diocese of Westminster in the suburbs of West London about ten minutes walk from Ealing Broadway.
The Church building is open to everyone from early to late. You are welcome to spend some time in the quiet of the Church or join us at one of our events or Masses.
What's it like to be a Parishioner at St Benedict's
"Alongside going to St Benedicts's school since the age of 5, both my family and I have had an active involvement in life in the Abbey. The approachability and comfort the monks and the Abbey offer me have been great guides in my journey of faith. Whilst being at the school I learnt about Catholicism, but also was immersed in an environment where I was able to explore, for myself, the Catholic Church and Christ."
"The Abbey is for us, both a vibrant, interactive community and a peaceful and calm, personal haven all the way through the day, from Matins at dawn to Compline at sunset. Our Parish is what our Parishioners make it and their involvement is evident through the beautiful singing from our Choirs at Mass, magnificent floral arrangements on the altar, wonderful Book shop and people having coffee, debates, prayer sessions and lectures, not to mention The Benet Bar, where we all get a chance to meet over a nice drink! The Abbey and Monastic Community have a very special place in our hearts and even when we're not there, we know all of the monks keep us in their daily prayers and Masses, which is such a blessing, particularly during difficult times."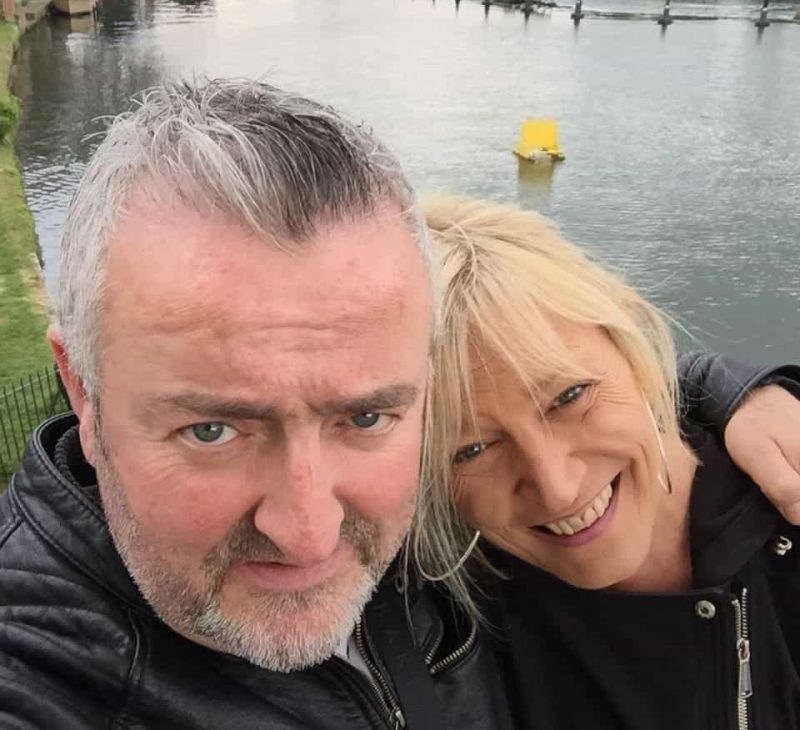 LUKE, ANISHA, ALEX & THEO
"We joined the parish after moving from Perivale to Pitshanger in 2013. As with many young families, we started attending the Family Mass on Sundays, and as the boys got older, graduated to the Vigil Mass on Saturday evenings. Our eldest son Alex is an altar server, and younger son Theo, helps me on the Welcome Desk (enthusiastically handing out newsletters)! Alex is currently preparing to be an Ignite leader, and Theo will receive his First Holy Communion this year. We also attend Mass on Fridays during term time, where the children of St Gregory's school sing so beautifully and provide such witty answers to Father Ambrose or Deacon Alex's questions (it is the highlight of my week)! It is so lovely to see other families whose children have grown up with ours, and the friendly faces of parishioners at church and around the village. It definitely contributes to the lovely community spirit that we have here."
"Listen with the ear of your heart."