Many of you may have seen a new addition to the grass area in front of the Church steps. A statue of Mother Mary was gifted to the Church by the Nile Lodge Sisters. The Sisters left Ealing in December 2022 to embark on new adventures within their congregation. The statue of Mother Mary was so heavy that it had to be transported by crane from its home outside Nile Lodge to its new home outside the Church. Whenever you see the statue be sure to offer a prayer for the Sisters, in gratitude for their many years of service in Ealing, with their nursery, with their hostel, in the Parish and in many more ways.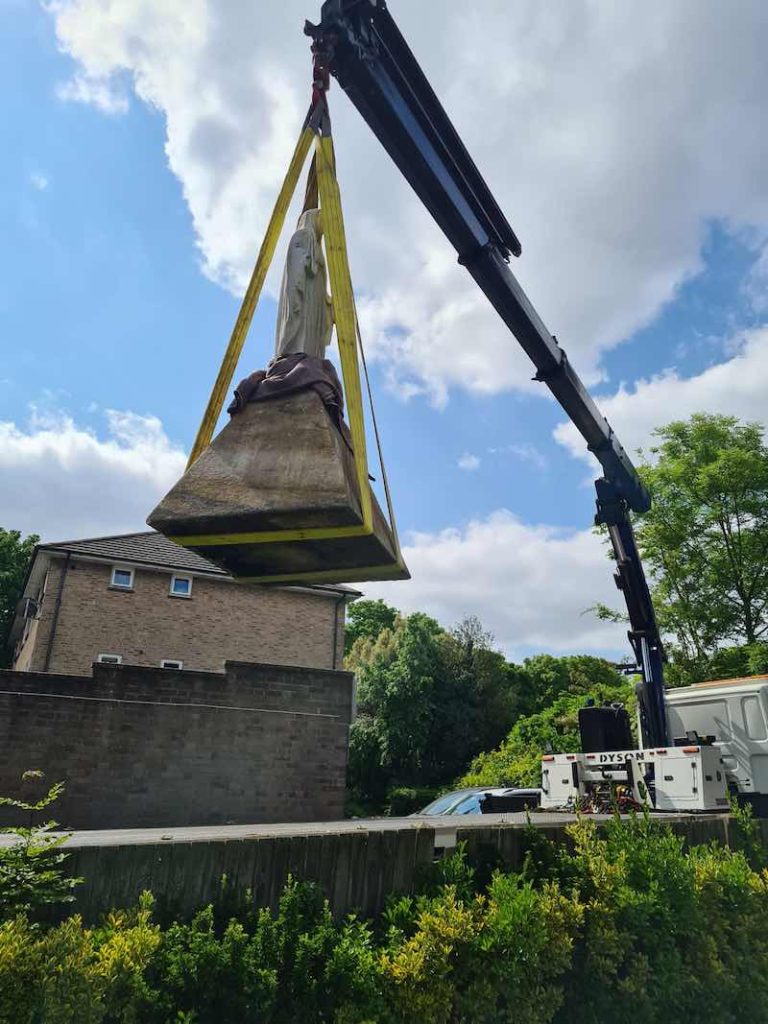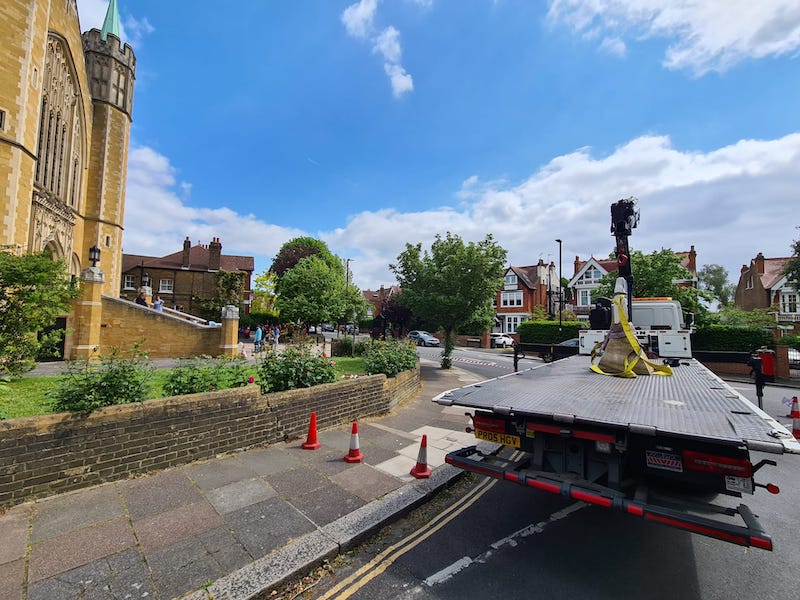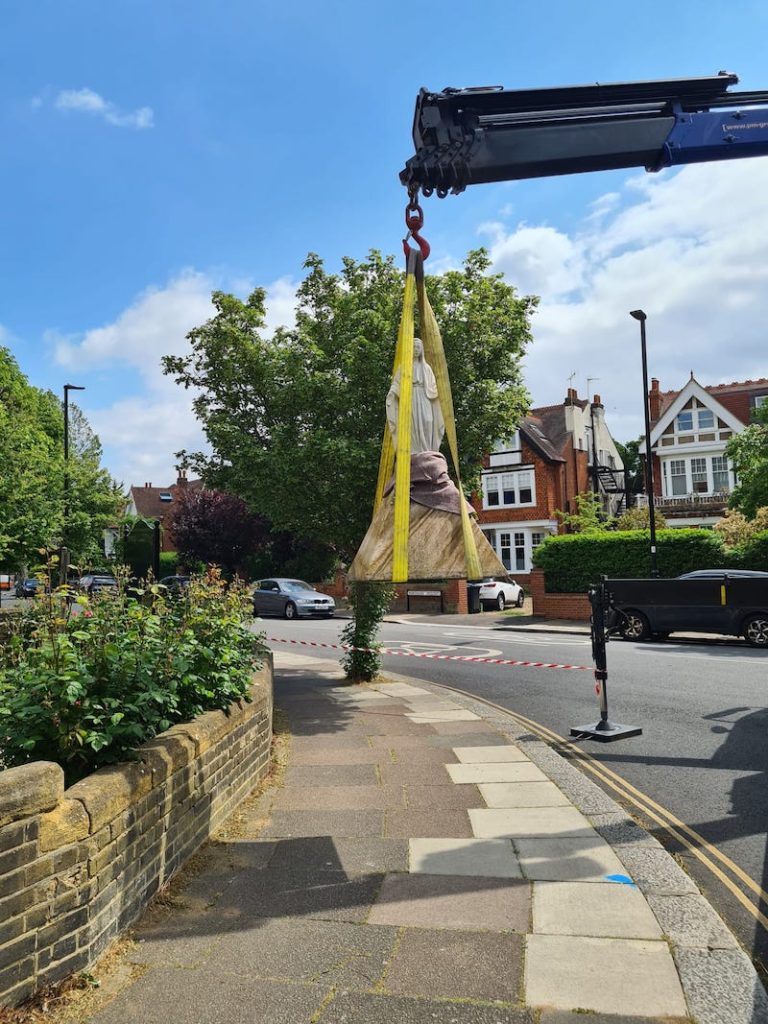 On Saturday 24th September there was a farewell and thank you Mass for the Nile Lodge Sisters. Many appreciative people attended to show the Sisters their gratitude for their faithful service in the Parish and with the running of their Nursery. The Mass was recorded and you can view it below. 
A reception followed in which many people came to bid a loving farewell to the Sisters as they depart from the Parish for their new adventures elsewhere within their Congregation. Fr Ambrose gave a word of thanks and Sister Thresia gave a speech of thanks to all present. Both were recorded and you can view it below. 
Click on an image below to enlarge
Speeches (recording soon)
You can share this page with someone else: